Seville Tournament - February 2023
We came, we battled, we performed well! Things are shaping up nicely for March 4th now where we play hosts! Injured toes, bad hamstrings, food poisoning, the first GAA playing dog and a few stunning goals and a mesmerising point from an Italian stallion were all on show in Seville!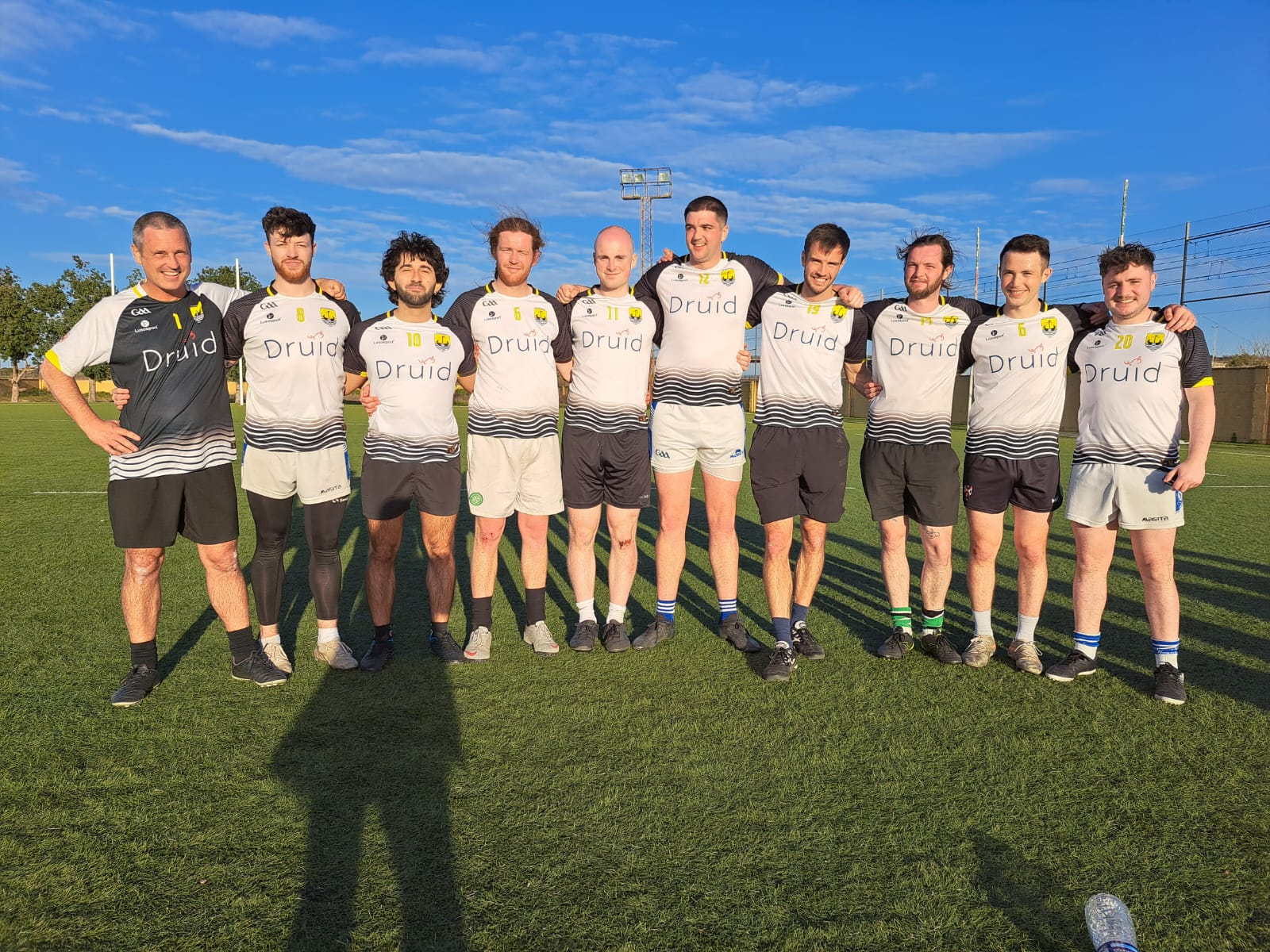 Lisbon Celtiberos, Seville 7's 2023. Duncan Crowley, Kevin Coyne, Marco Labarile, Ciaran MacArtain,
Seán Croke, Jack Fitzpatrick, Jamie O'Sullivan, Eddie Ivers, Aidan O'Riain, Jack Connolly
Congrats to Marbella who put up a superb battle on the field, 5 games, 5 wins. Our match with them was the final and at the end of a long and very intensive day. Another tough, tough game, midway through the 2nd half they slotted home a very well placed penalty and pulled through with a 3 point lead, 4-8 to 4-5 (20-17).
It's now all to play for in the final tournament in Lisbon on March 4th. Lisbon and Marbella can both still win it. It's going down to the wire.
Again, we had difficulties fielding a full women's team, but 3 brave warriors made the journey to Spain to join other women from Gibraltar to make the "Gibraltar Celtiberos" team. Although some great ball work was played, it was not enough to overcome Marbella and the 2 women's teams in Seville. Our Andean warrior woman, Tania, had to come off after the first game with a badly bruised toe.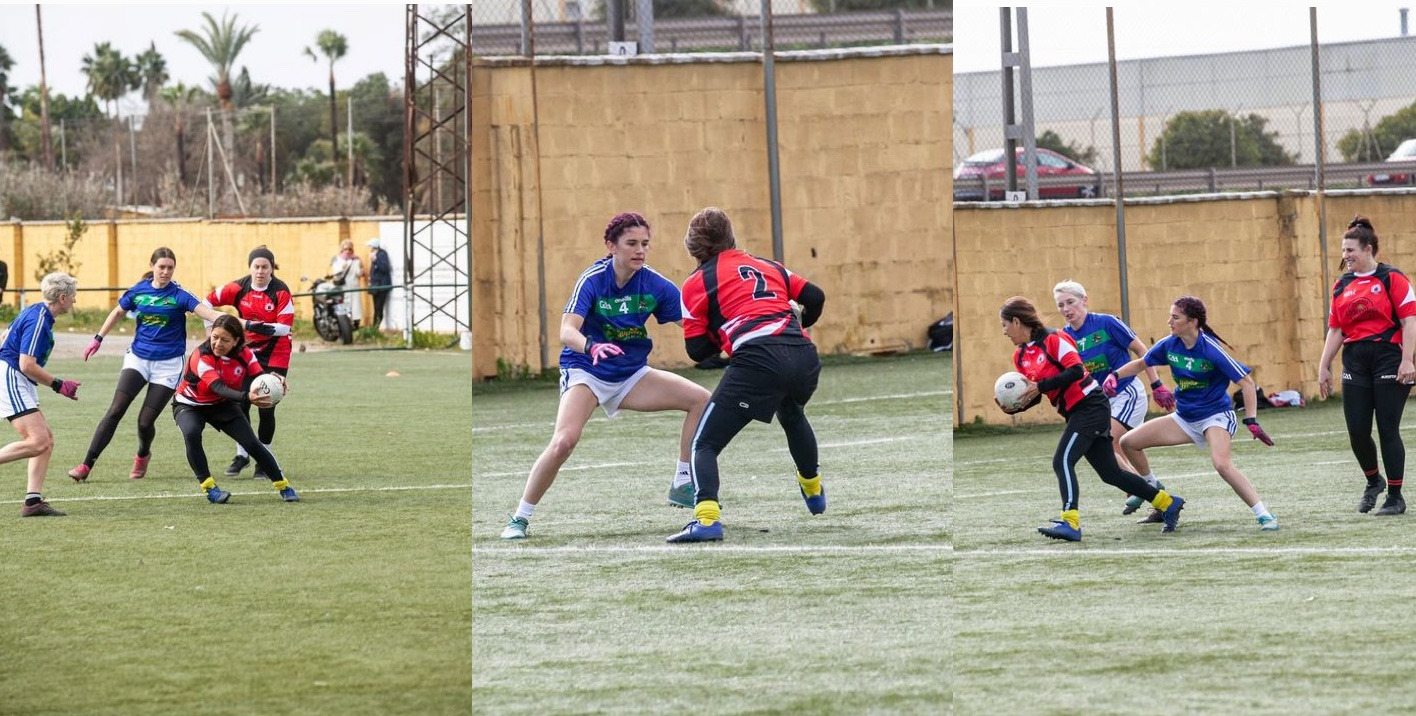 Tania Landeo of "Gibraltar Celtiberos" shows some tough Andean skills to get around her markers, before picking up the toe injury.
Sadly, there were a few heavy injuries in the men's games. We wish a speedy return to our fellow Iberian warriors.
Thanks to Seville GAA - Eire Og - Costa Gaels Gaelic Football Club - Gibraltar Gaels & Celta Malaga GAA for the friendly but tough competition. See you all very soon for the tournament final in Lisbon! After the fabulous organizing done by Siobhán and co, we have big boots to fill.
View photos from the tournament on our facebook page
here
.
Hon Lisbon.